I have a wedding to attend and can't figure out what to wear. I am 9 months pregnant and oh so big. I browsed most of Angelina Jolie's fashion statement when she's preggy and most of her dresses where maxi dresses, long and single- colored. I tried one maxi dress in blue green, and it makes me even fat- like an elephant. So, no to maxi dresses for me at this time.
I settled on an above the knee black dress, (about an inch above the knee) halter type, so it shows a little sexiness. I don't want to show my flabby arms, so I picked a cropped shrug along with the black dress I got. I also pair it up with matching gray shoes. Will post a photo pretty soon when I managed to get some.  It is somehow similar to the fashion of Nicole Richie when she's preggy (see pic below).
For those who want to get an idea on how to they can wear fashion during pregnancy, here are some ideas from the celebs.
Angelina Jolie Maternity Fashion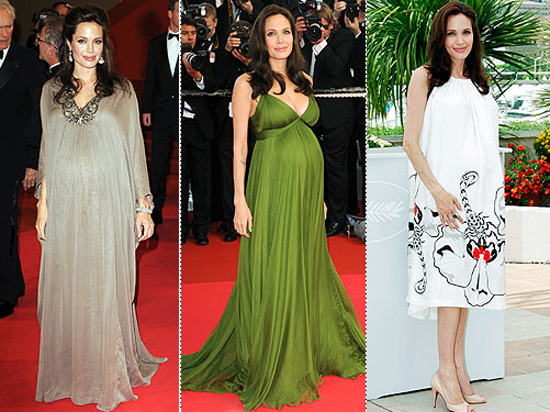 Nicole Richie Maternity Fashion

Jessica Alba Maternity Fashion